From the choice of canopy tents to the types of tables & chairs selected, they all play a pivotal role in making your events a memorable one. Our designs provide furniture on rent for individuals, corporates, expatriates and others at most competitive prices. Customers do have a choice of leasing furniture on long term or short term rental basis. Classic, as well as contemporary design furniture, is available at all times for leasing and rental furniture purposes.
Explicitly increase the marketability of properties for leasing.
Little initial capital outlay.
No more storage or disposal problems.
Risk-free, furniture leasing agreement also has diplomatic clause same with the apartment/house tenancy agreement.
Hassle free, during the lease period, we take of maintenance and repair.
Our experts here will be able to assist you in building the most effective layout plans and suitable furniture arrangements. By not having to invest in a permanent set of furniture, companies will not be stuck with the same set designs and thus offering more flexibility in future setups.
As a more convenient and affordable option for furniture set-ups, we provide a range of top-notch furniture options for your events and exhibition needs. Setting up an event requires your designs to fit into the overall tone and theme. Having proper furniture is an important aspect to make sure that your visitors remain comfortable while still being aesthetically pleasing.
We are a company that provides exhibition and event furniture rental in Kuala Lumpur, Malaysia. Having an exhibition or event are effective methods often used in marketing campaigns. They make sure that companies are able to reach out to their audiences directly. However, it can also be a costly method in which the returns may not necessarily reflect the invested sum. Hence, a successful campaign hinges getting the most out of your investments.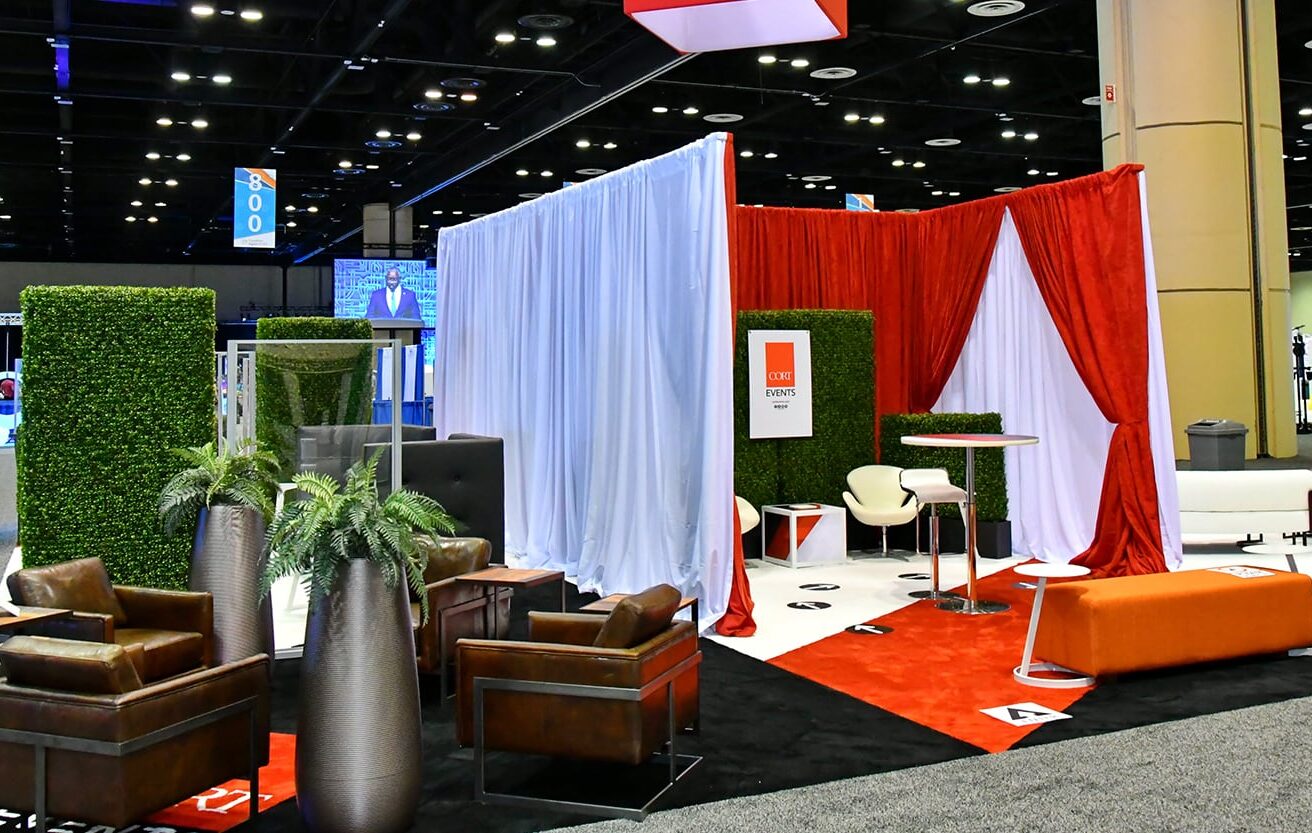 Speak to us and we can advise you on suitable furniture options best suited for your objectives and requirements. For clients looking for a cost-effective solution, talk to us. We are proud to assist you in setting up the best furniture arrangements for your company.