Renting a booth system from us was the greatest solution for my business. We took so quick to install, with very simple instructions to follow. The look was great. You can rent some add-ons and this made you stand out amazingly in the crowd. You definitely will attract more customers and your business had a very successful event day.
Rental is a flexible option. Exhibit rental can be a perfect option for new exhibitors, companies that only exhibit occasionally or companies that change their look often. You can also add rental components to your existing exhibit for a larger presence at major shows.
Rent any design and size. Why rent an ordinary show contractor exhibit and blend in with so many others? With its custom modular components, we can rent exhibits of all sizes and any design.
Our innovative truss systems on the mobile frame allow you to easily screw large-scale wall display without breaking it, as there is no plastic involved.
Our booth rental services make it possible for you to have a professional presence at events and exhibition at fraction of a cost.
Our booth rental services are cheaper than others in this exhibition design industry.
You decide whether to rent or own, and we can provide guidance to help you decide which option is best.
We also offer multi-show discounts on all custom rentals.
The range of booth rental options available to you includes portable display stands, display counters, graphic illustration, truss systems, and shell schemes. We also provide custom-made shell scheme booths that order according to your requirements and budget. We can meet all your trade show needs with quality booth and furniture rentals solutions. You can proudly display your brand at tradeshows, indoor events, expositions and showrooms using our quality booth rental solutions.
We offer exhibition booth rental services for indoor and outdoor events and exhibitions in Malaysia. Our extensive range of booth rental services allows you to create a positive impression on your target audiences. We have company at Kuala Lumpur and Pulau Pinang. We normally specialize in KLCC, KL Sentral, Puchong, Klang, Cheras, Petaling Jaya, Butterworth and Bukit Mertajam.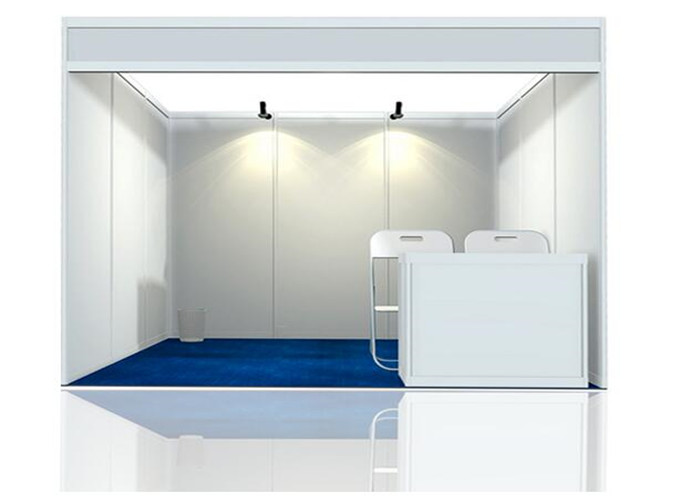 Feel free to contact us to avail our services of exhibition booth rentals. Our expert professionals will help you in selecting the right event and exhibitions booth rental, and furniture rental according to your needs and specifications.